Hi, we're Deligo
We have over 13 years of experience in all fields of e‑commerce. We mastered Magento Commerce – #1 e‑commerce platform in the World and we are growing Join us!
Our Team:

18+

years in e-commerce
Our Work:

75k+

hours worked on Magento Projects
Work attitude:

100%

passion and engagement
Cups of coffee:

100k+

and still counting
Our dream team
Przemysław

Maciej

Krzysztof

Sławomir

Adam

Adam | Frontend

Daniel

Jan | PM

Michał | Development
Working with us
We spend years figuring out the best methodologies and effective work processes. We created an environment which allows each team member to grow on both the technical and personal level. Our work philosophy is something we take very seriously, please see below if this is something for you.
Inside the team
We embrace a professional sports team mentality where superstars and A players will be rewarded comparable to the extend they have on Deligo revenue and weak performers will be let go. We are not a family and don't give unconditional love to our employees.
Our clients profit is Deligo profit – we understand the impact our technical contribution makes on the client bottomline and use the knowledge to earn the client more money.
We value open communication both ways, we will tell you frankly what you're doing wrong and right and expect the same feedback from you in all areas which affect you – we don't tolerate office politics and talking behind someone back.
You have the full right to screw up big and make mistakes as long as you learn from them.
We proactively communicate our mistakes to clients and team members and take responsibility for all what we do.
We want to grow both technically and personally – we don't work with people who are not interested in becoming better.
We follow clear compensation rules – it's clear what you have to do to earn more.
We give big freedom in shaping your vacation time.
Flexible work hours are possible.
We carefully choose our clients and only work with people who respect us and treat as partners – we don't allow unreasonable deadlines and don't do work we consider useless.
Working Conditions
We highly value comfort and ergonomy at work, we will provide you with the latest high quality hardware and software
Besides the above all expenses which make your work conditions better are justified expenses.
Our office is a multi level house adapted to our needs, we have a lot of free space and room to grow the team.
You will have access to fully equipped office kitchen, a gym, conference room and gated parking area at the office property. We have a garage to store your bike.
The office is located in residential, quiet area – you could even work on one of the four big balconies without being disturbed.
We provide you with unlimited highest quality tea and coffee (and we really mean it here: we only supply our office with best in class freshly roasted beans and quality teas).
Daily work
We work on all aspects of e‑commerce projects (new modules and improvements to existing ones, API integrations, creating technical specs from business requirements, performance improvements, backend and frontend bugs, responsive redesigns, business analytics, SEO, marketing assistance, product management, cross device testing, wireframing and designing, etc.).
We are maintaining existing projects and creating new ones (from scratch or porting projects from other platforms).
We work together with various client departments and effective communication is a big part of our work.
All our code is versioned and all progress is communicated through Gitlab and Wrike (both internally in Deligo interactions and externally with the clients).
We track our time – we get paid and pay by the time spend on effective work.
Who we are looking for?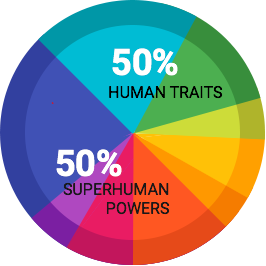 Technical magician
Master of effectiveness
Relentless
Innovative
Strong entrepreneurial spirit
Honest
Passionate
Hard working
Communicative
We are looking for passionate individuals who will join our team in Koszalin, Poland. The perfect candidate is passionate about technology and can use it to achieve business goals. We want someone who's communication skills allow effective progress reporting to the rest of the team and the customer. Apply if you are a person who's eager to understand our customer businesses and use his technical skills to increase their profits.
We give:
Very good work conditions.
Opportunities to grow technically and as a person.
Elasticity and a lot of freedom.
We want:
Work which ends up in measurable results.
Passion and engagement.
Long term approach to building relations with clients and coworkers.
We prefer:
Trust over control.
Processes, vision, generalization, broader approach and automation over ad hoc solutions.
Solid work life balance over zombie mode and working on the weekends.
Discovering things by yourself over hand holding.
Proper planning and detailed specs up front over unreasonable deadlines and chaotic work.
Always acting in clients and Deligo best interest over ego and selfishness.
We are hiring!
Start working with us. Send us an email with all informations and documents you consider essential for us to know you and your professional experience better. We do not have strict HR procedures. We do not require CV or letter of application. However you have to prove somehow that you are the right candidate to join our team.
Send us an email at jobs@deligo.pl